Just a few days after Dr. Seuss' birthday, I thought it would be fun to share how reading has impacted my life and hope it inspires you to help your children develop a love for reading!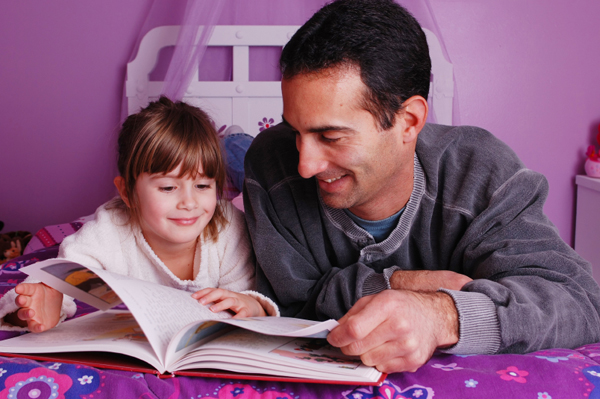 Photo
From the time I was a young child, I remember my dad reading to me and my siblings. My father has a passion for reading novels and chose to share this interest with his children. My dad's interest in reading to us soon became a special ritual; we would gather all the candles my mom had placed around the house and put them on the fireplace mantle. After keenly watching daddy light the candles one by one, we would snuggle up on the couch and listen to his exciting narration of classic books like Harry Potter and the Sorcerer's Stone, by J. K. Rowling, or The Hobbit, by J. R. Tolkien. Although I did not understand all the words in the books, I loved listening to my father's deep voice paint a picture with words. I felt excited to go on adventures in my young imagination, with my daddy to guide the way! I knew that my daddy loved me because he took the time to spend special time with me and my siblings. He could have taken this time to read by himself, or doing other chores. He would wait until we were all tucked in bed to take time for himself to read. As I saw him read by himself, I realized that he didn't just read to us so that we would be well-read, but because he genuinely enjoyed reading. I have never been a good/fast reader, but I have enjoyed reading novels throughout my childhood, teen years, and now into adulthood. I am so happy my dad helped me to develop this hobby by his example to me. I believe that I was able to do better in school because I learned to appreciate reading from a young age.
How have you helped your children enjoy reading?
Do you have different strategies to get your kids to read based on their age?